Three Squares Restaurant - Line Cooks, Prep Cooks, Servers, & Drivers
Three Squares Restaurant - Line Cooks, Prep Cooks, Servers, & Drivers
Three Squares Restaurant is looking to fill the following positions:
Line Cooks - minimum two (2) years kitchen experience preferred
Prep Cooks - minimum one (1) year kitchen experience required
Servers - minimum one (1) year restaurant experience preferred
Drivers - driver's license required, experience preferred, Chauffer's license a plus
Candidates MUST have a good attitude and be willing to learn.
To apply in-person: Stop by Three Squares Restaurant between 9 am and 6 pm, Monday thru Sunday, and fill out an application.
To apply online: Send your resume or list of work experience to sales.bgpacific@gmail.com
Three Squares by B&G Pacific is an equal opportunity employer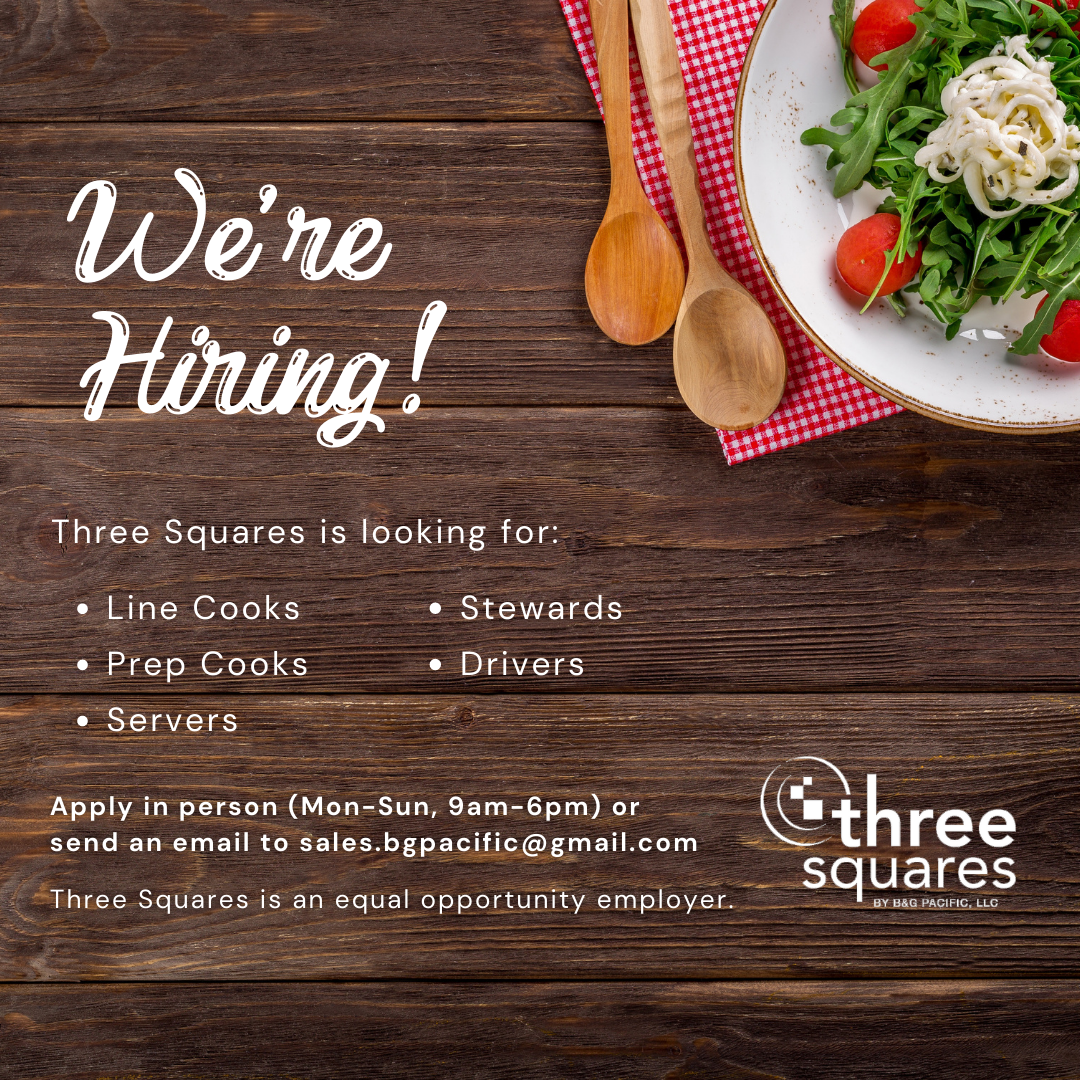 Additional Info
Job Type : ""
Education Level : ""
Experience Level : ""
Job Function : ""