Hilton Guam Resort & Spa: Islander Terrace Restaurant - Lunch Buffet
Hilton Guam Resort & Spa: Islander Terrace Restaurant - Lunch Buffet
January 5, 2023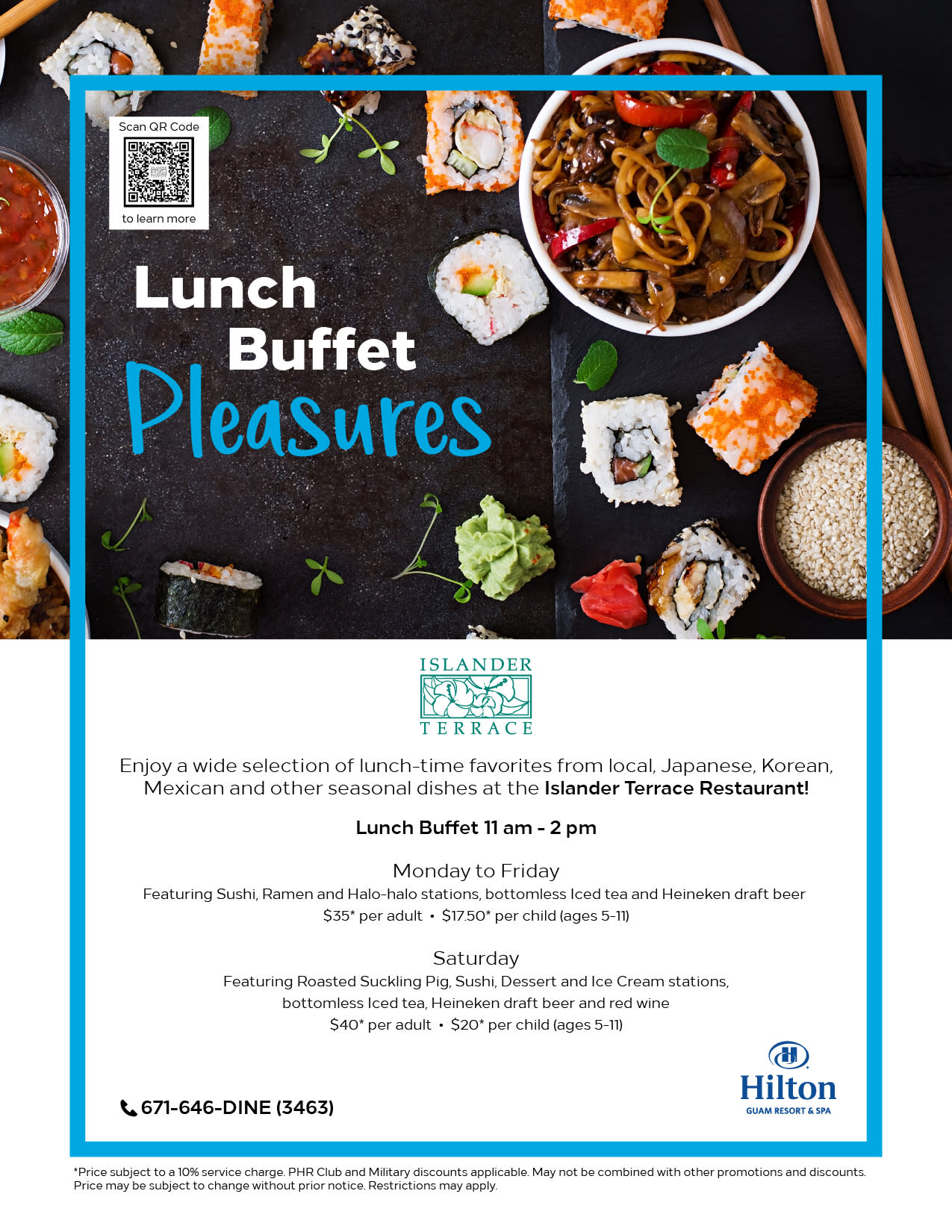 Enjoy a wide selection of lunch-time favorites from local, Japanese, Korean, Mexican and other seasonal dishes at Islander Terrace Restaurant.
Lunch Buffet 11 am - 2 pm
Monday to Friday
Featuring Sushi, Ramen and Halo-halo stations, bottomless Iced tea and Heineken draft beer
$35* per adult • $17.50* per child (ages 5-11)
Saturday
Featuring Roasted Suckling Pig, Sushi, Dessert and Ice Cream stations,
bottomless Iced tea, Heineken draft beer and red wine
$40* per adult • $20* per child (ages 5-11)
*Price subject to a 10% service charge. PHR Club and Military discounts applicable. May not be combined with other promotions and discounts.
Price may be subject to change without prior notice. Restrictions may apply.
Please call 671-646-DINE (3463) for more information. You may book your table online at OpenTable.